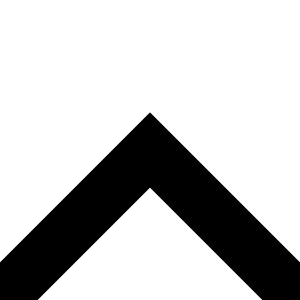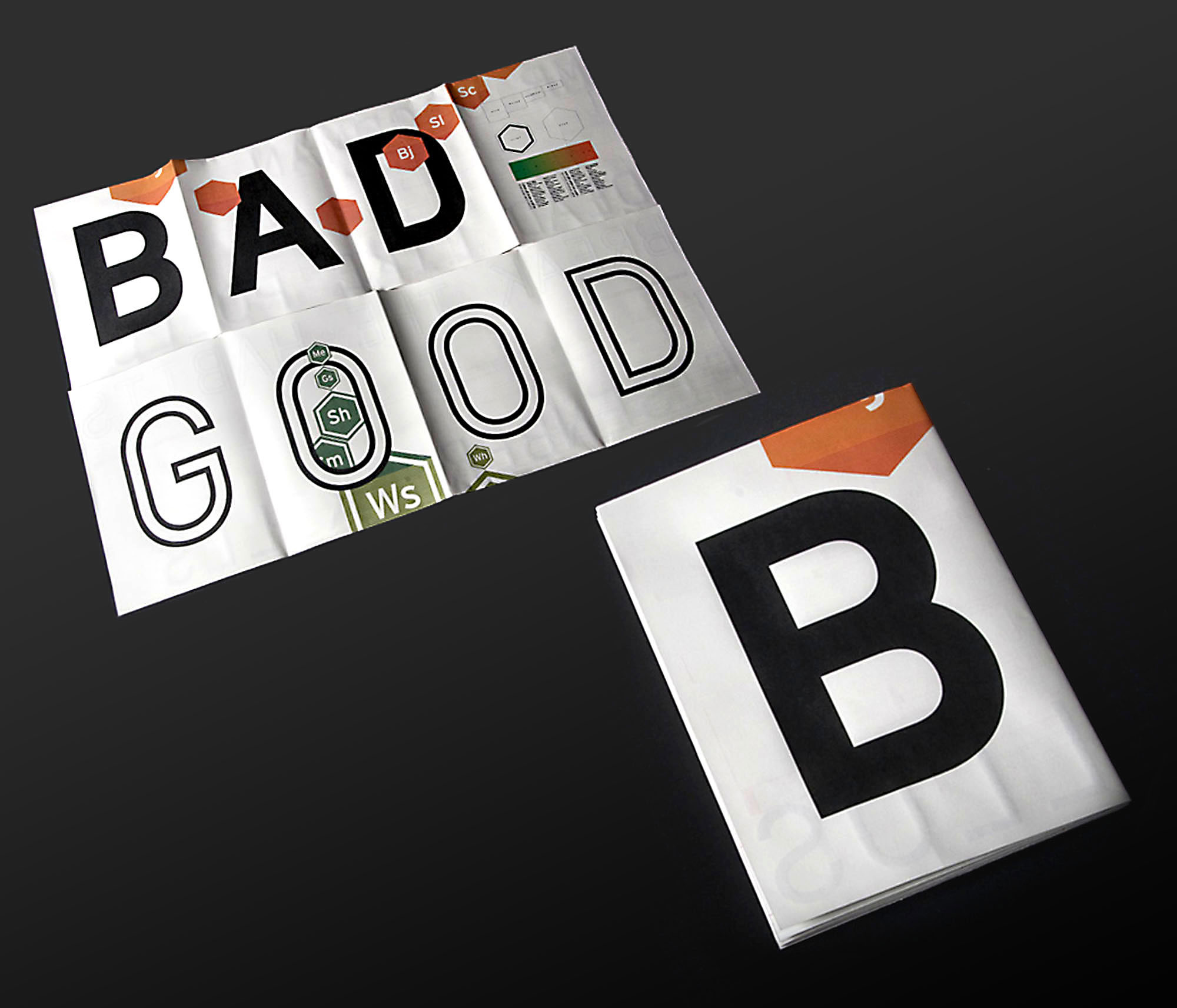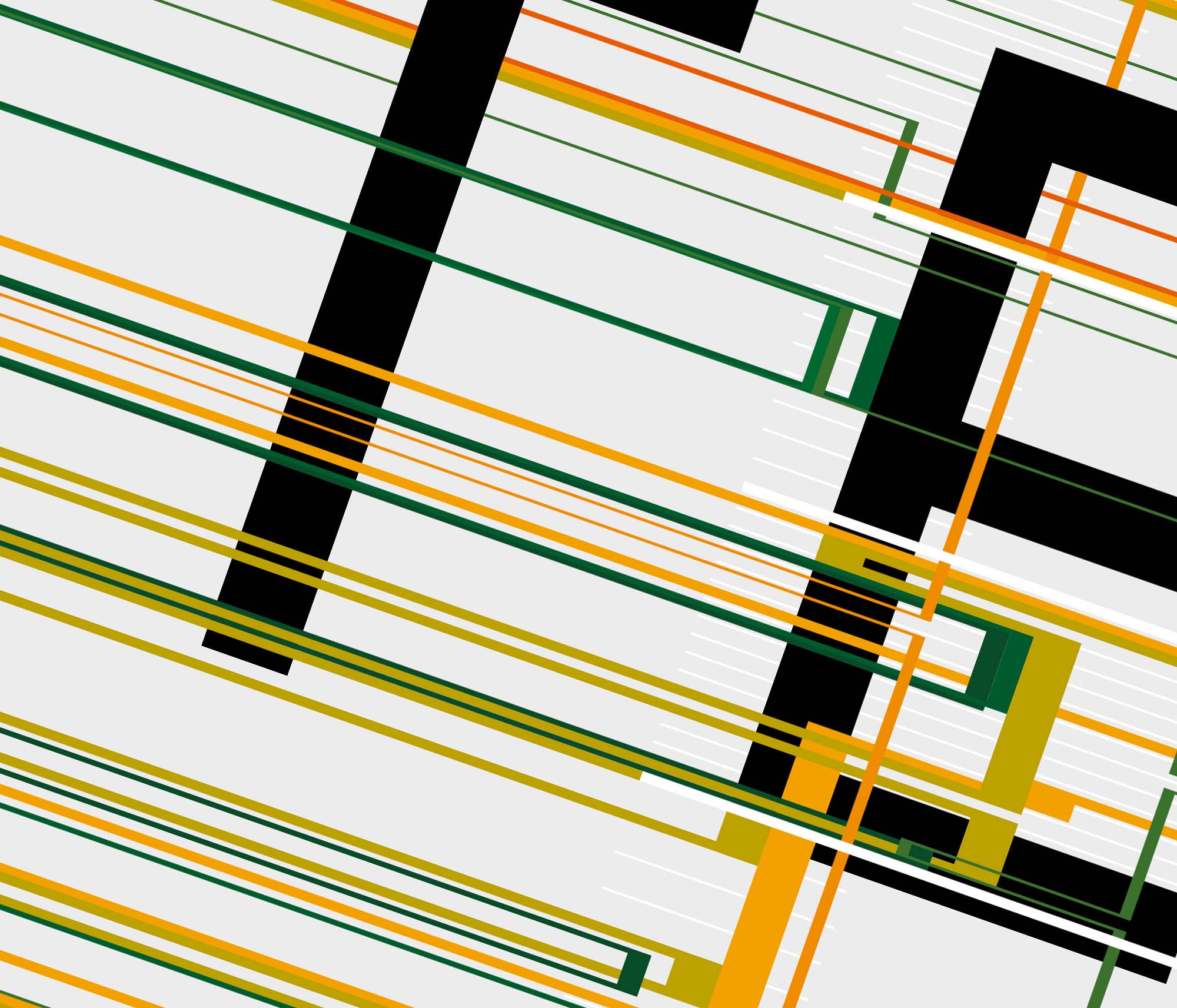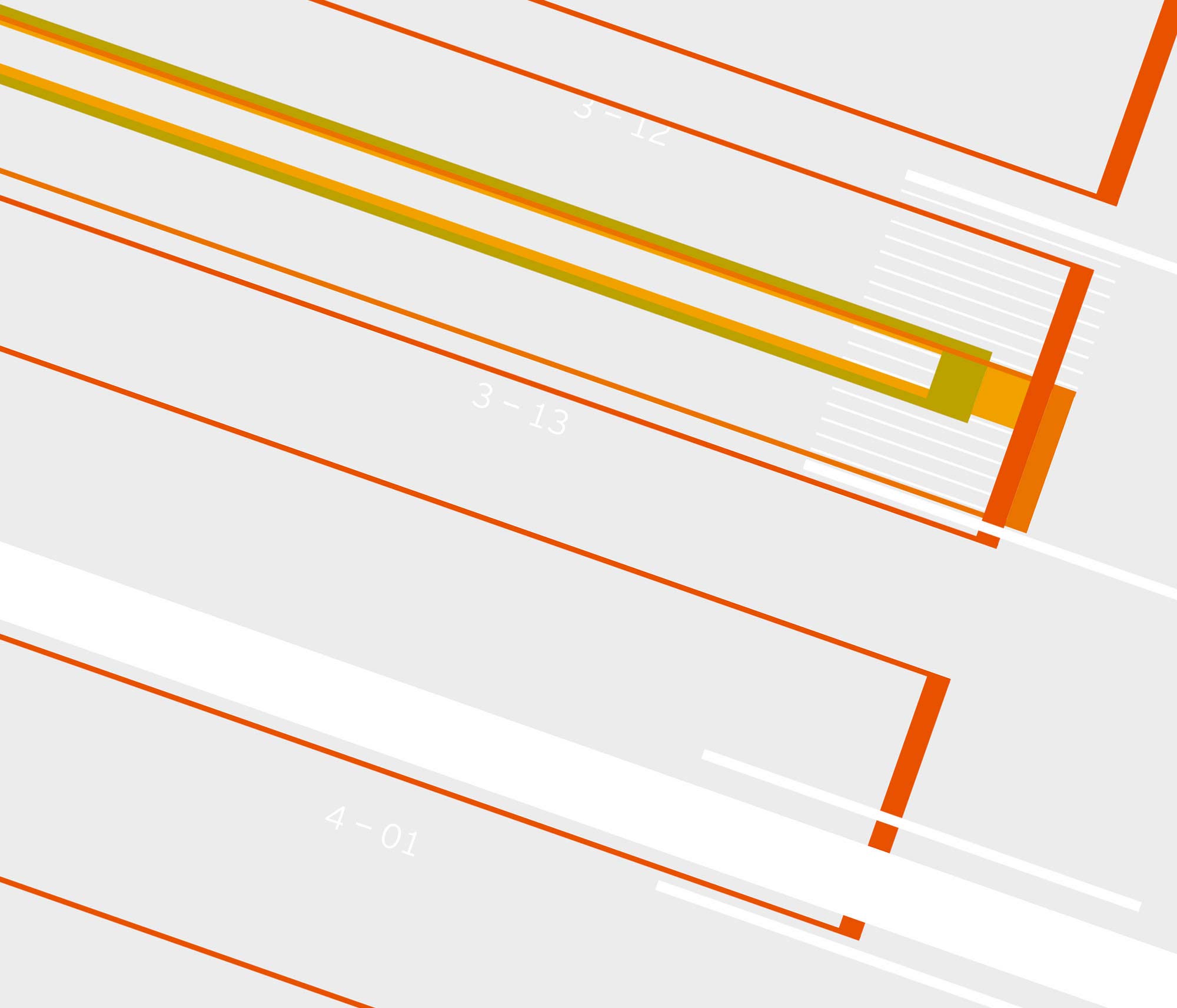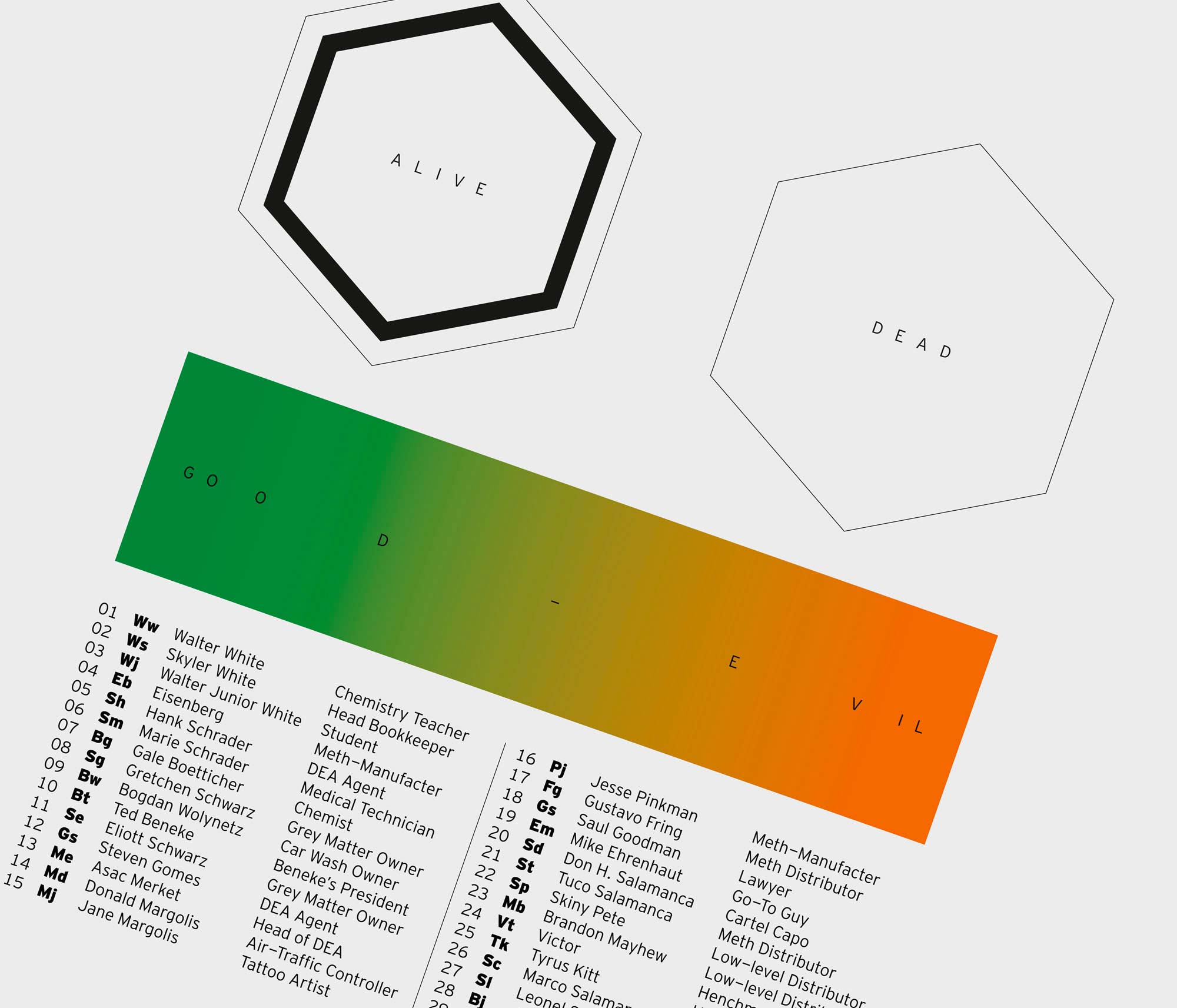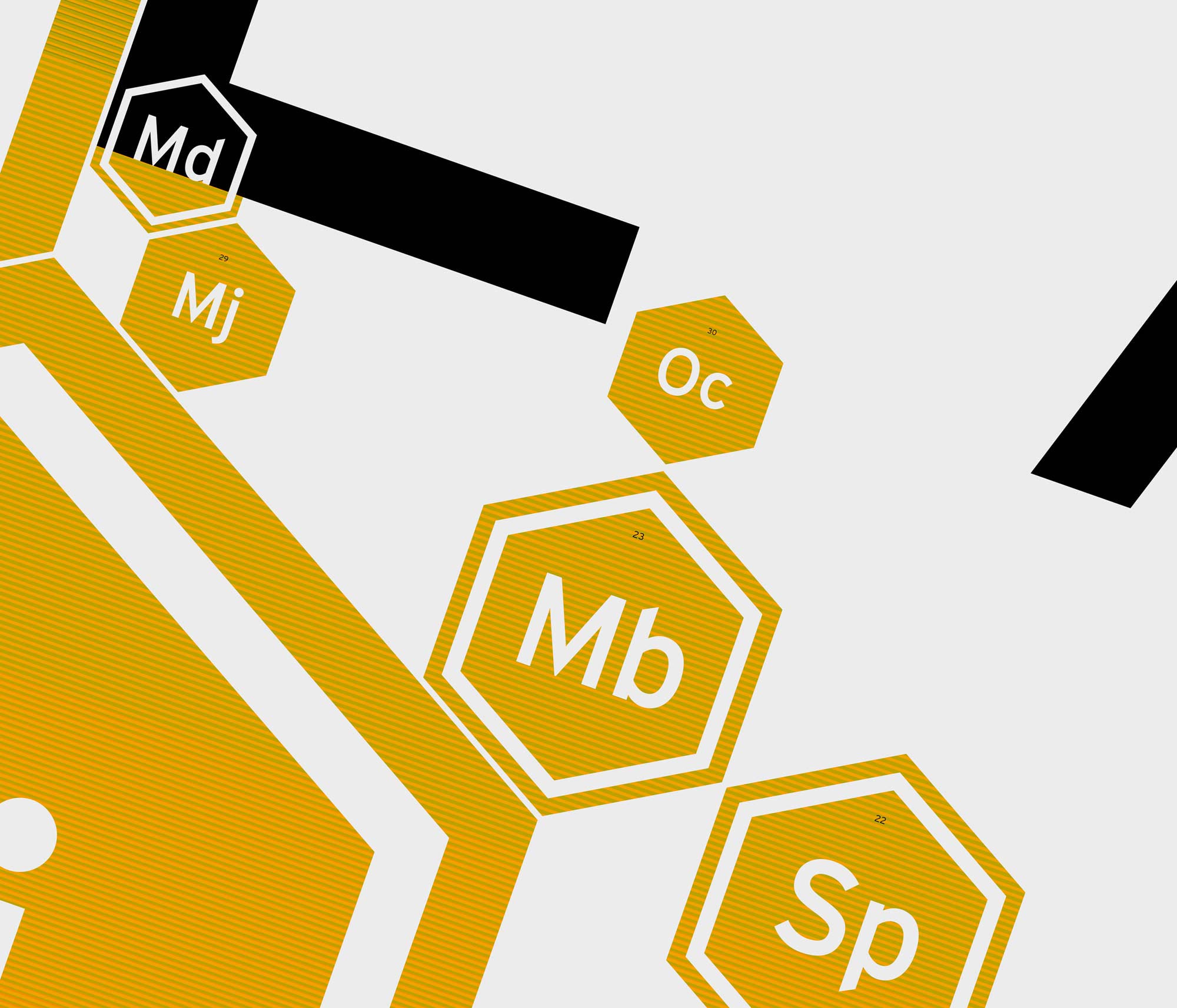 Graphical analysis of the evolution of characters from the TV show Breaking Bad over the series compared to their physical movements.

The more characters who are friendly – represented with green – move away from their habitat, the more their intentions become evil; and vice versa for the malicious characters, represented with red. Overleaf, a graphic binds all the characters with a gradient qualifier, from the most harmless to the most violent. The poster folds out like a road map that follows the movements and changes throughout the seasons. In addition, the brochure is designed in such a way that causes GOOD and BAD to confront each other head on.

—

Folded poster, ECAL 2012:
A0 84.1 × 118.9 cm.
Breaking Good