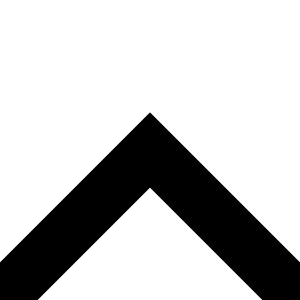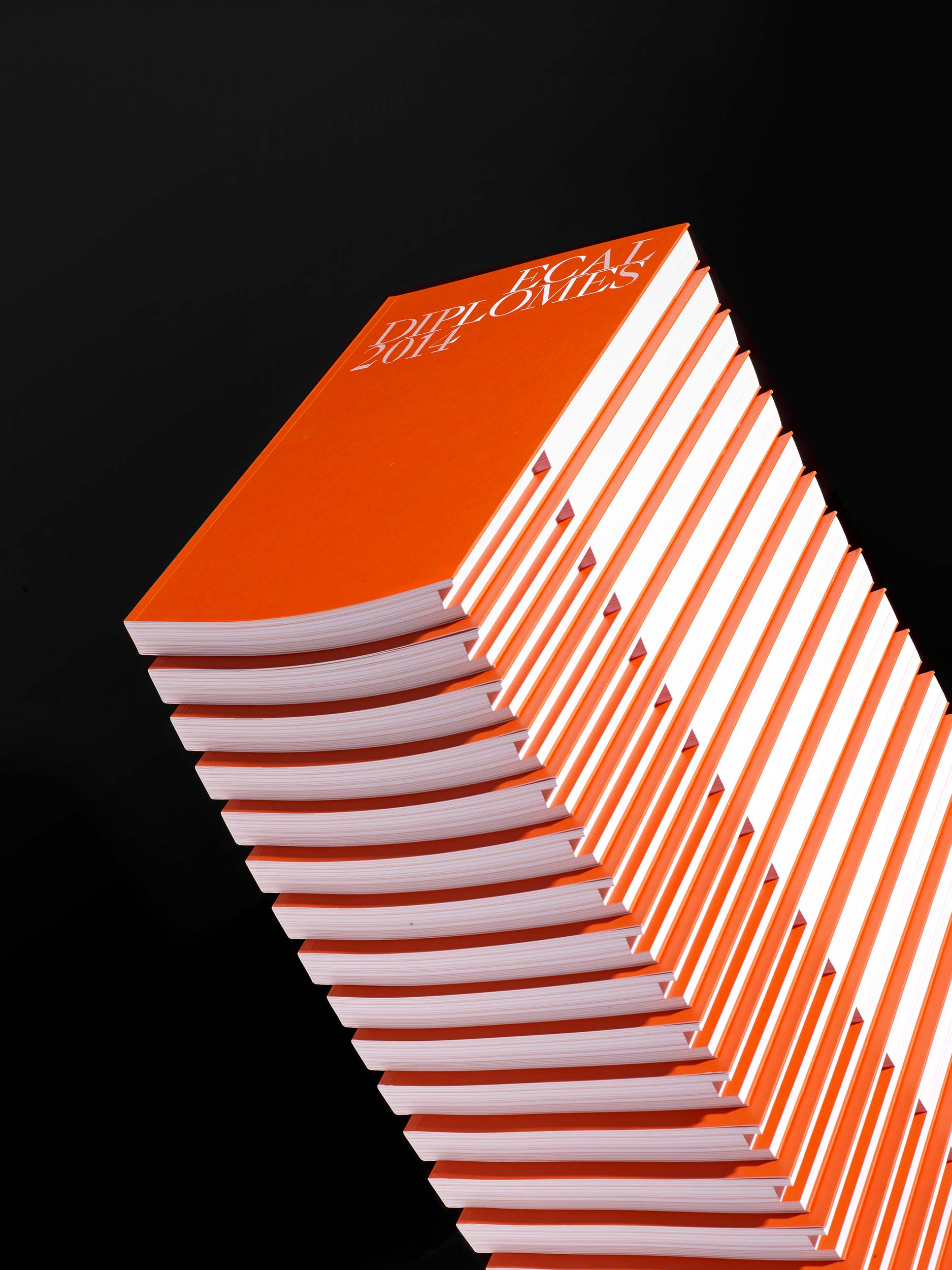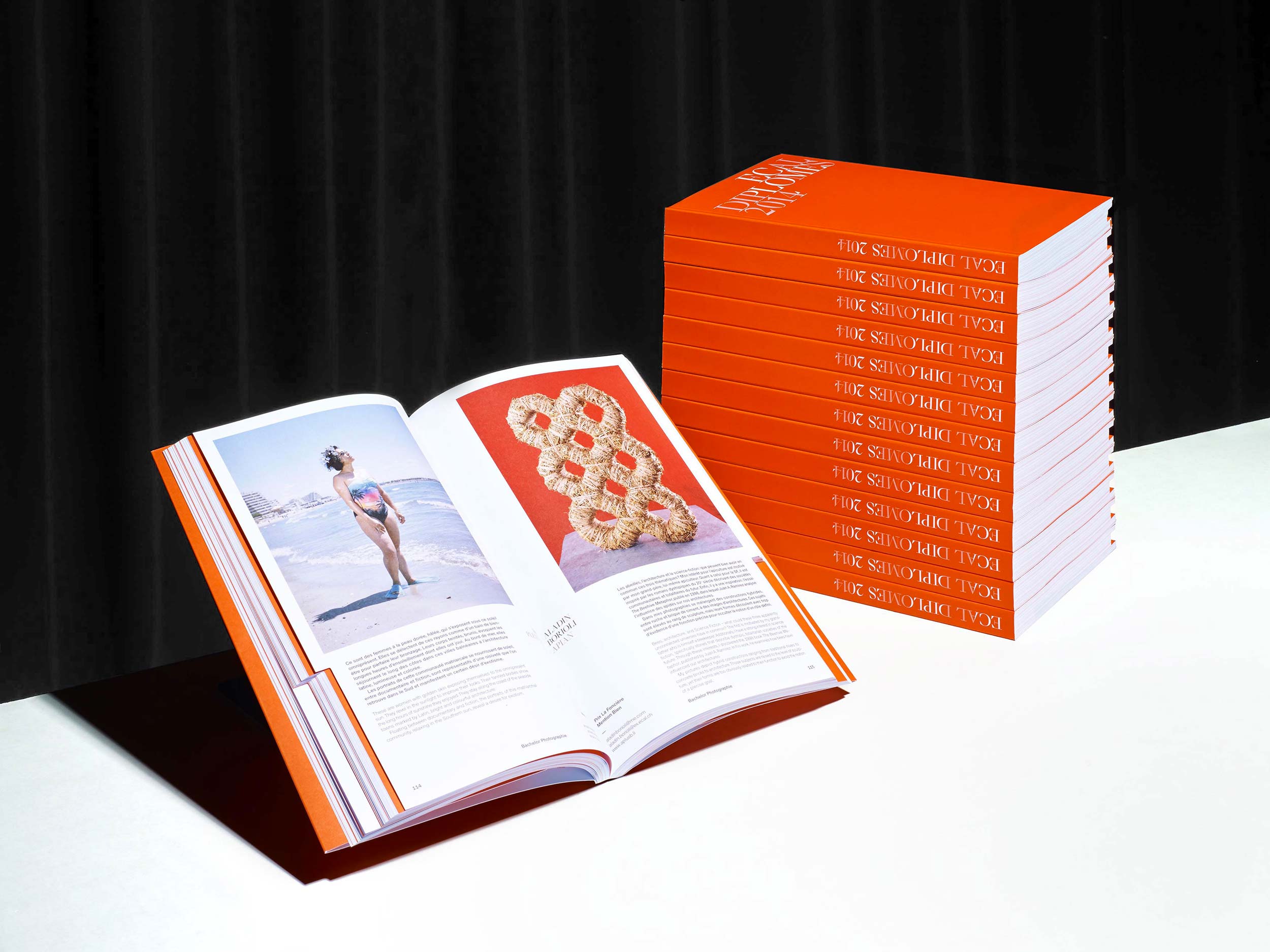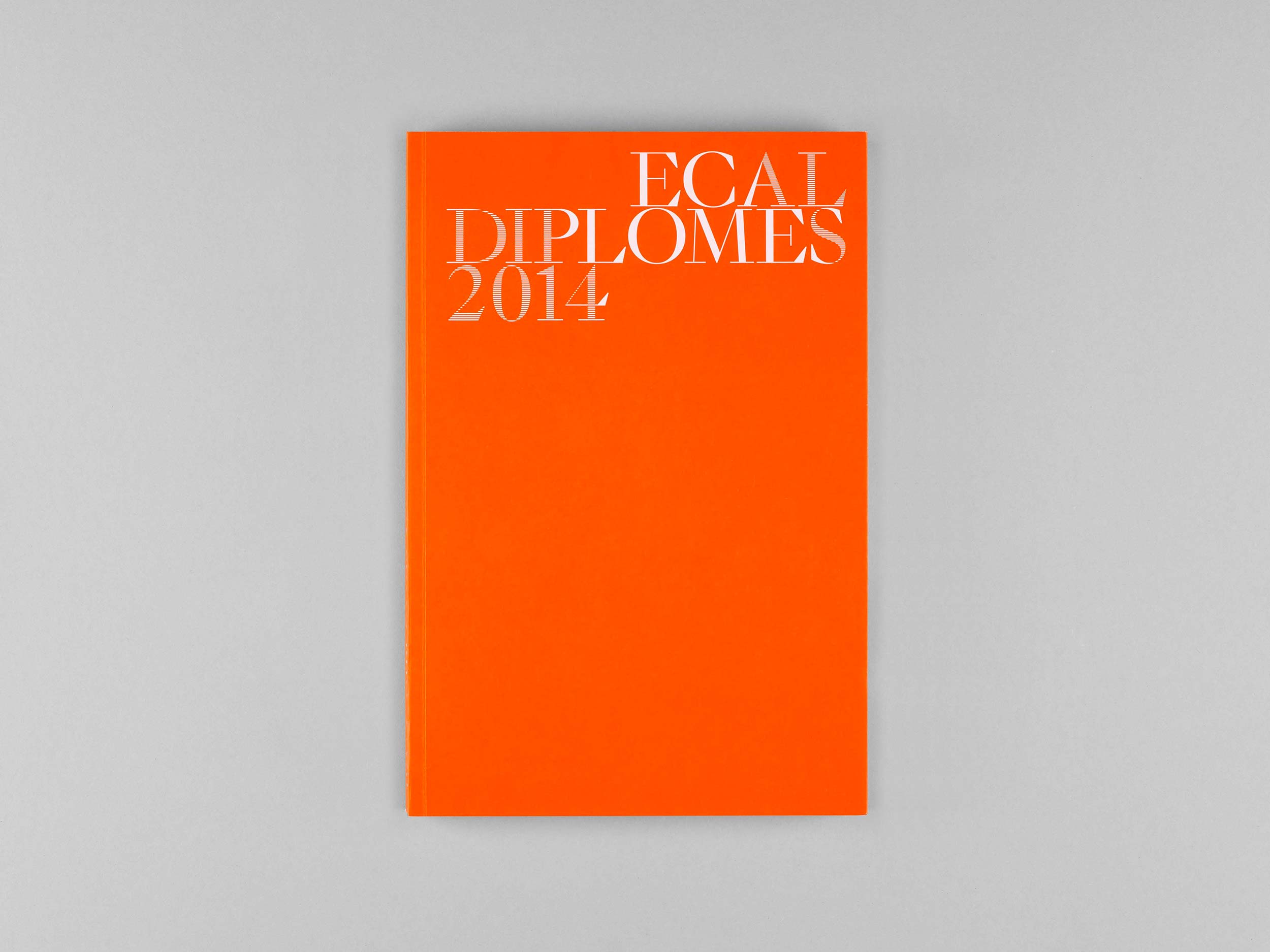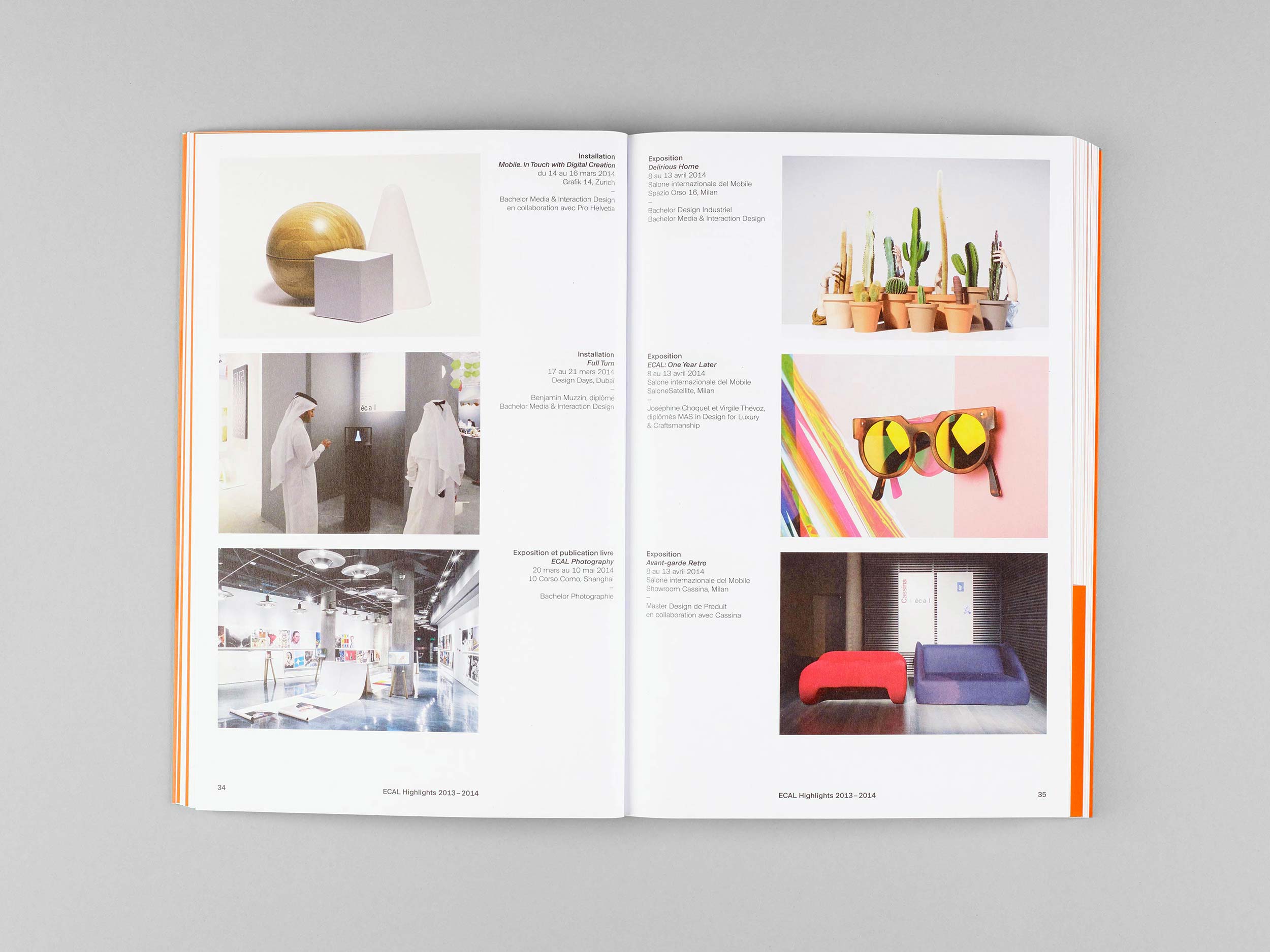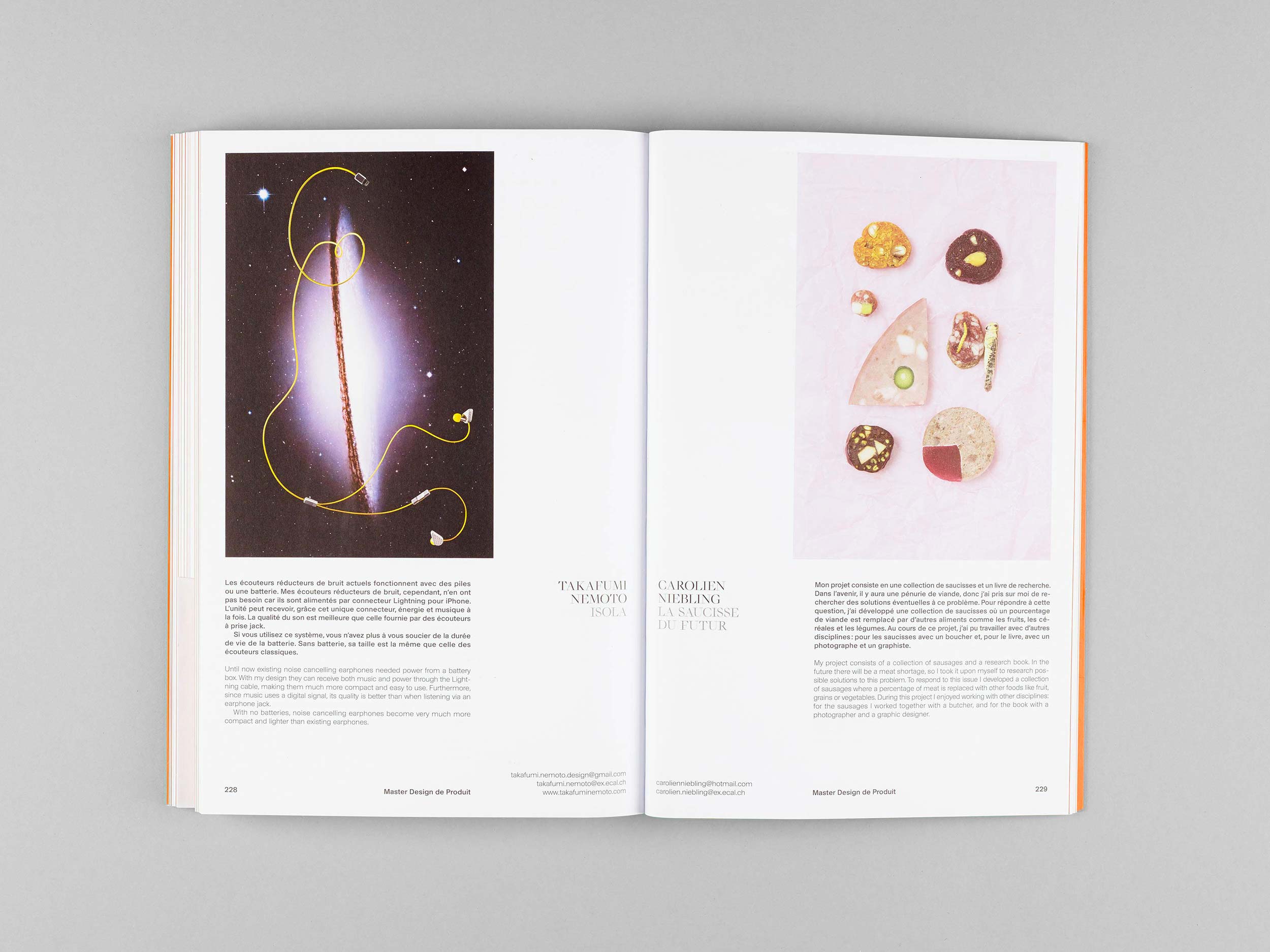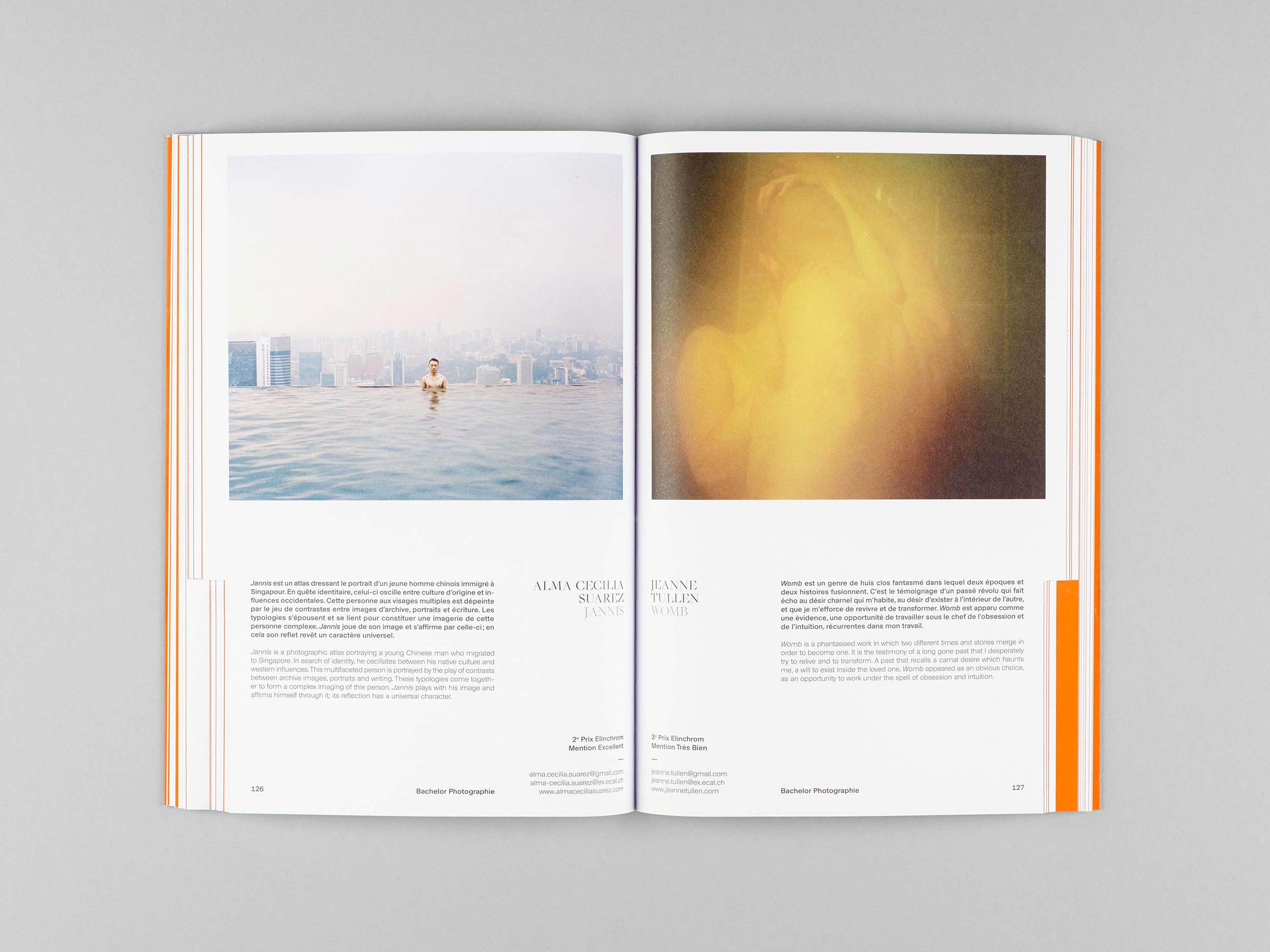 Design of the 2014 ECAL Yearbook, presenting the school's diplomas. The functional layout is the characteristic element of this edition. The placeholder for the image is a square format area, giving both portrait and landscape visuals the same maximum dimension. In addition, a "register" facilitates navigation between different course programmes.

The chosen font has a raster cut. After exploring the finesse of offset printing, a minimum body size was chosen to play with the frame. From a distance, the impression of gray is bold. Close up, the finesse can be admired, thanks to LE UV technology. This causes the inks to only lightly diffuse into the paper thus leaving an even more intense brightness.

—

Edition, ECAL 2014:
20.2 × 30.3 cm, 258 pages, softcover.
Photos © ECAL/Axel Crettenand.
ECAL Yearbook