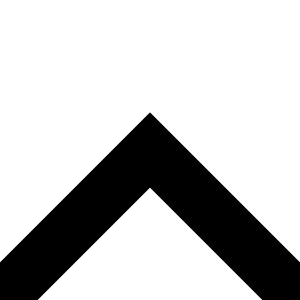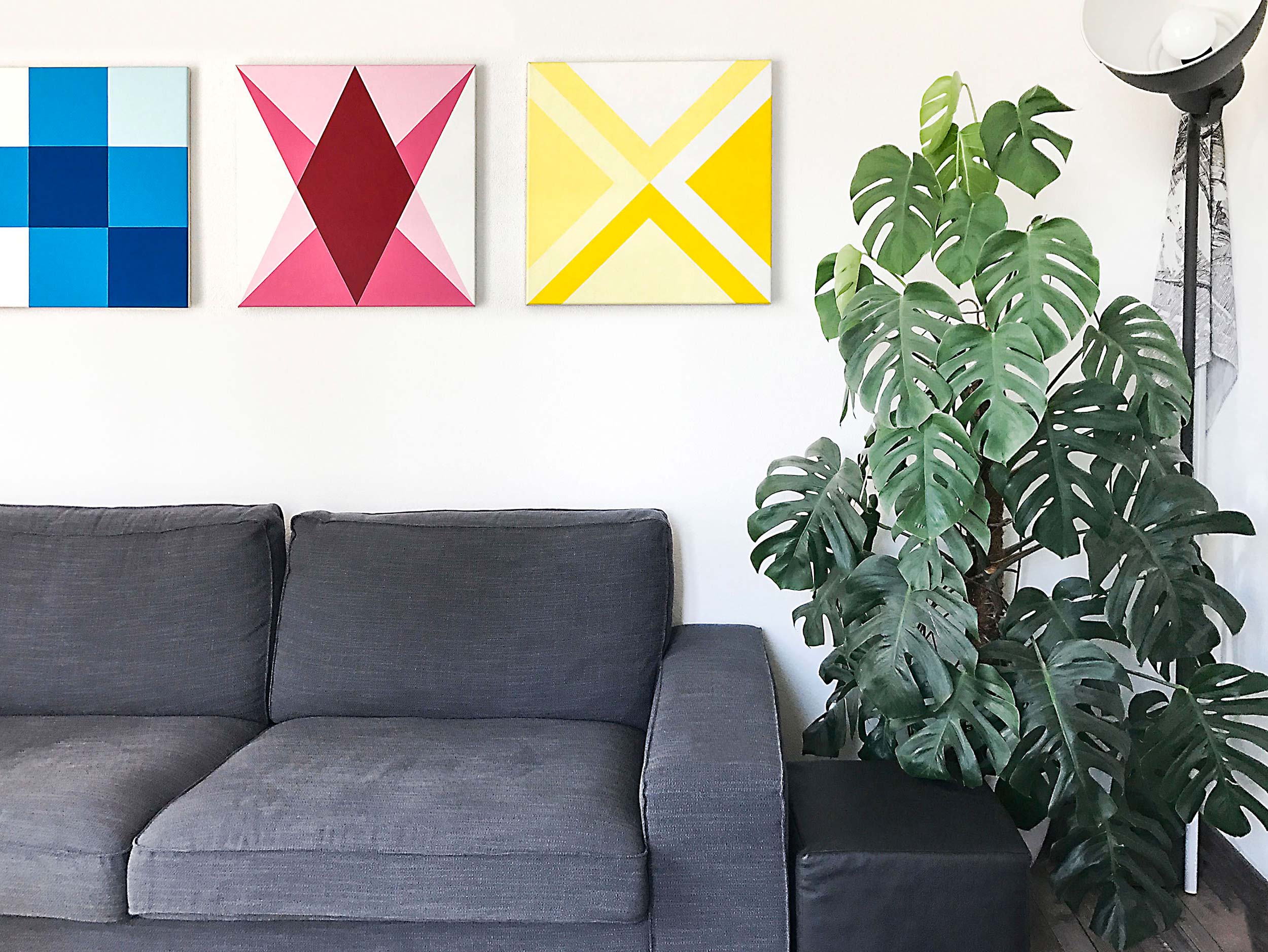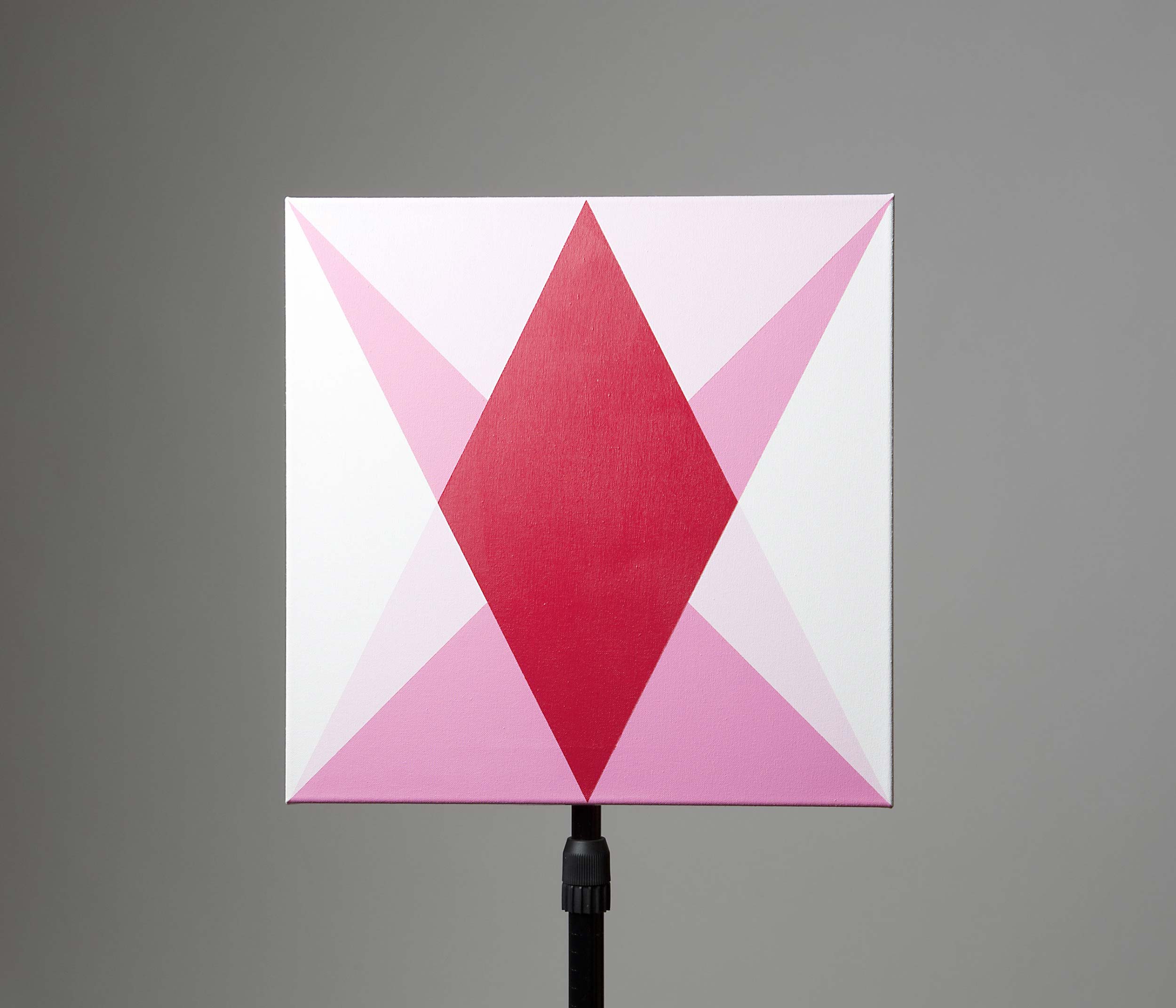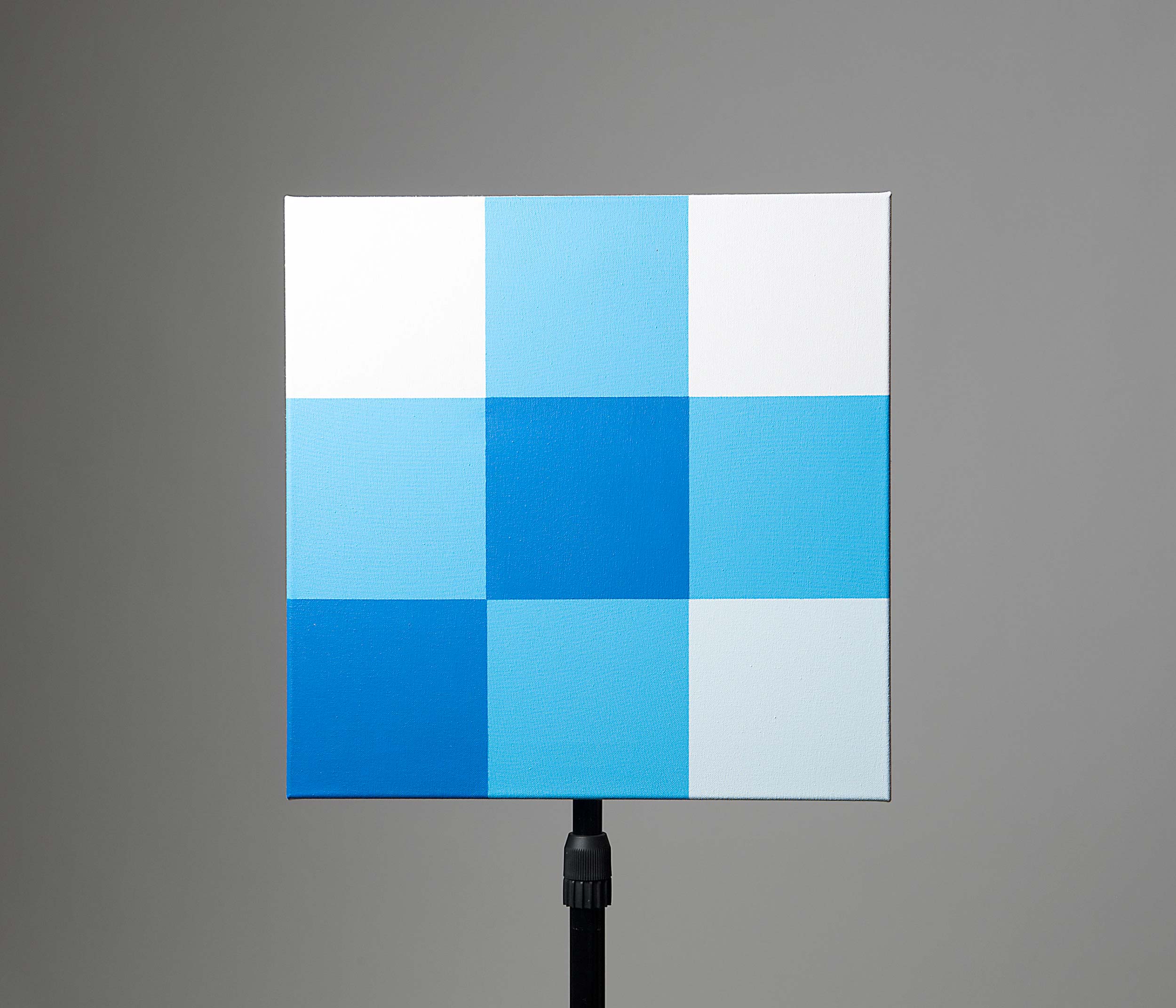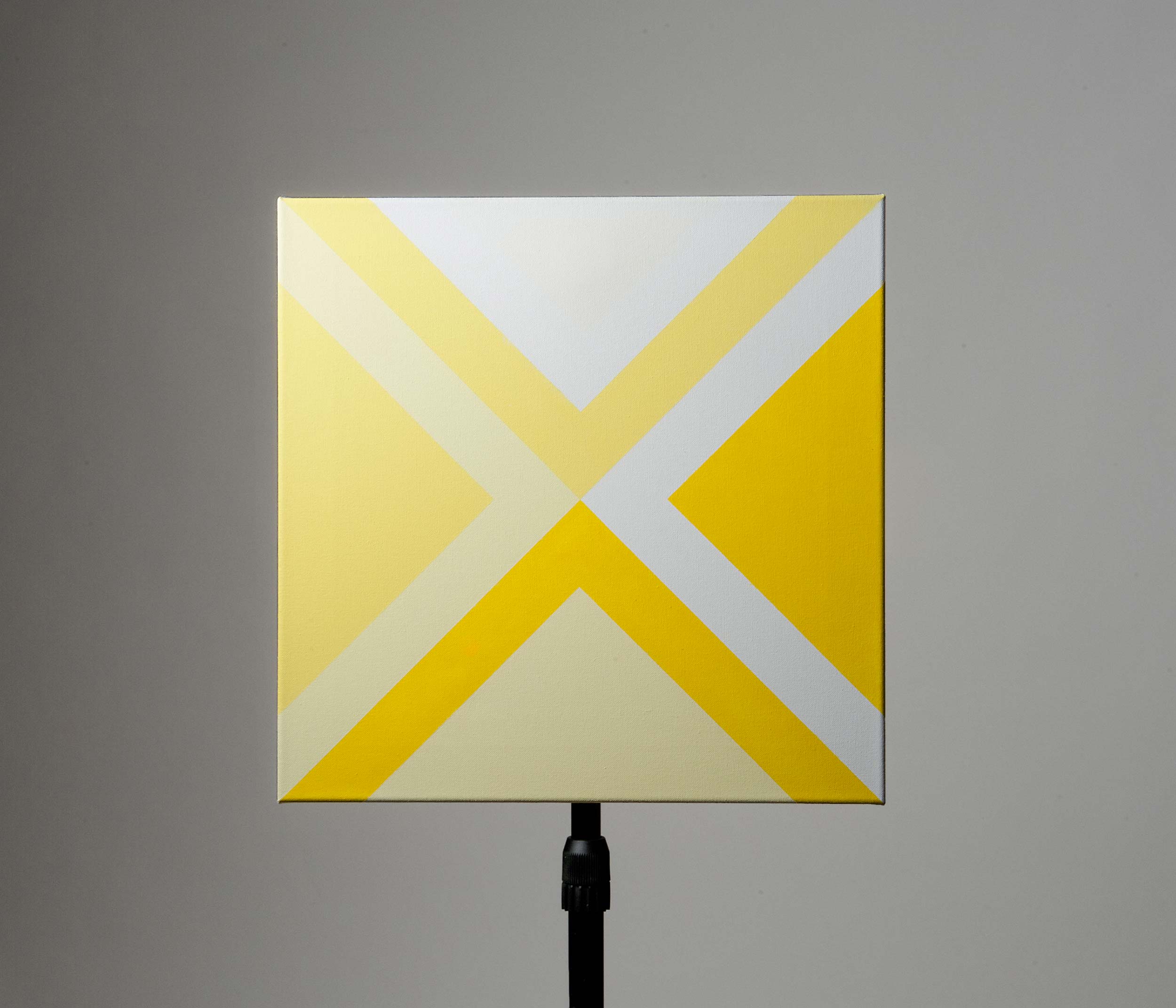 Abstract paintings representing "Mine Fine Nine" in the simplest manner.

The shapes were chosen in order to create 3 different atmospheres, structures and colorings. Everything was thought out in an extremely minimalist way in order to demonstrate the point at which austerity can be suggestive.

—

Paintings, ECAL 2010:
60 × 60 cm, acrylic on canvas.
Graphic Paintings