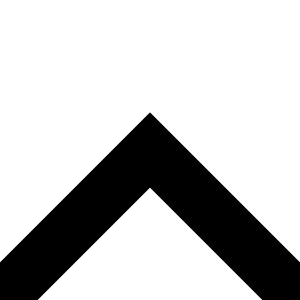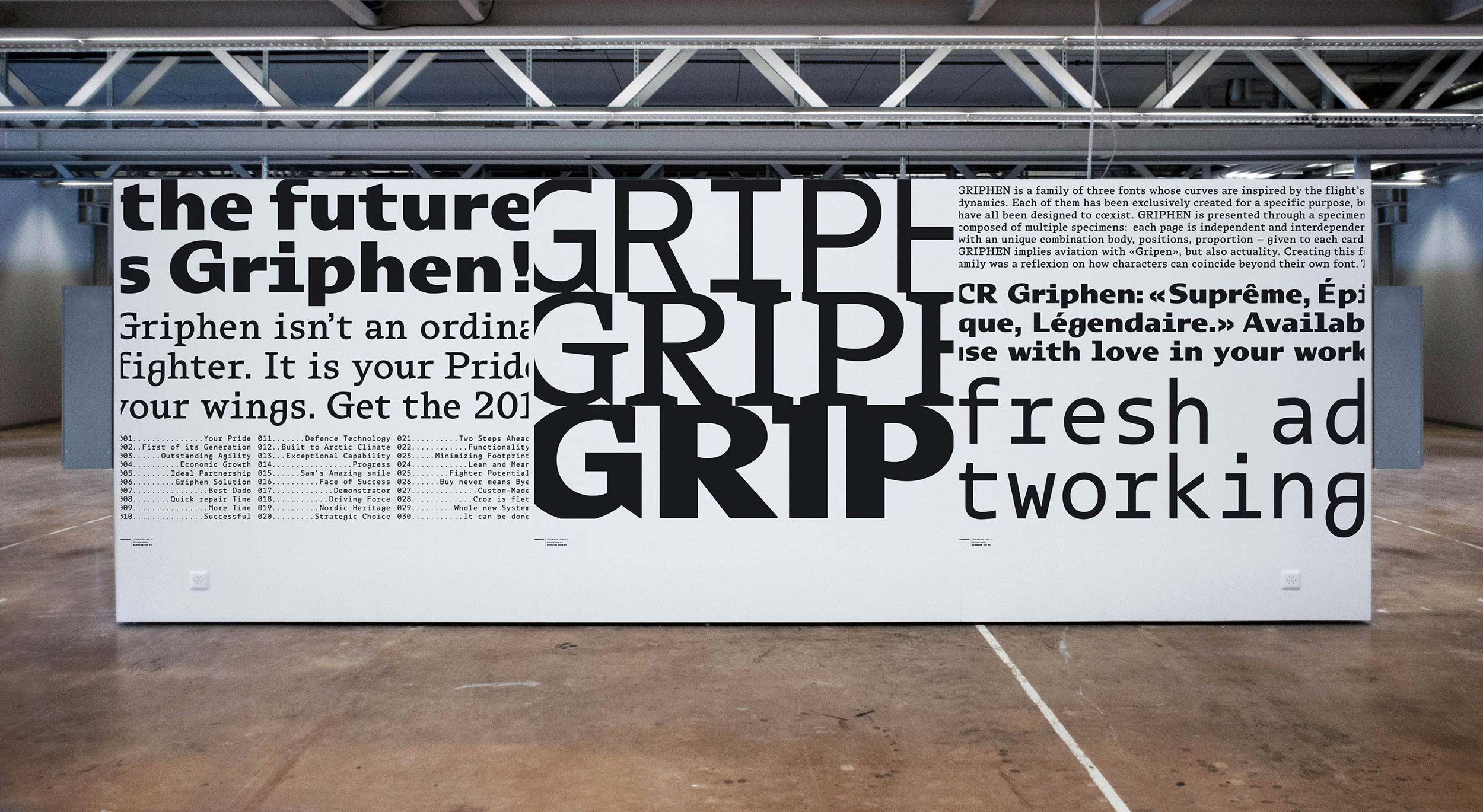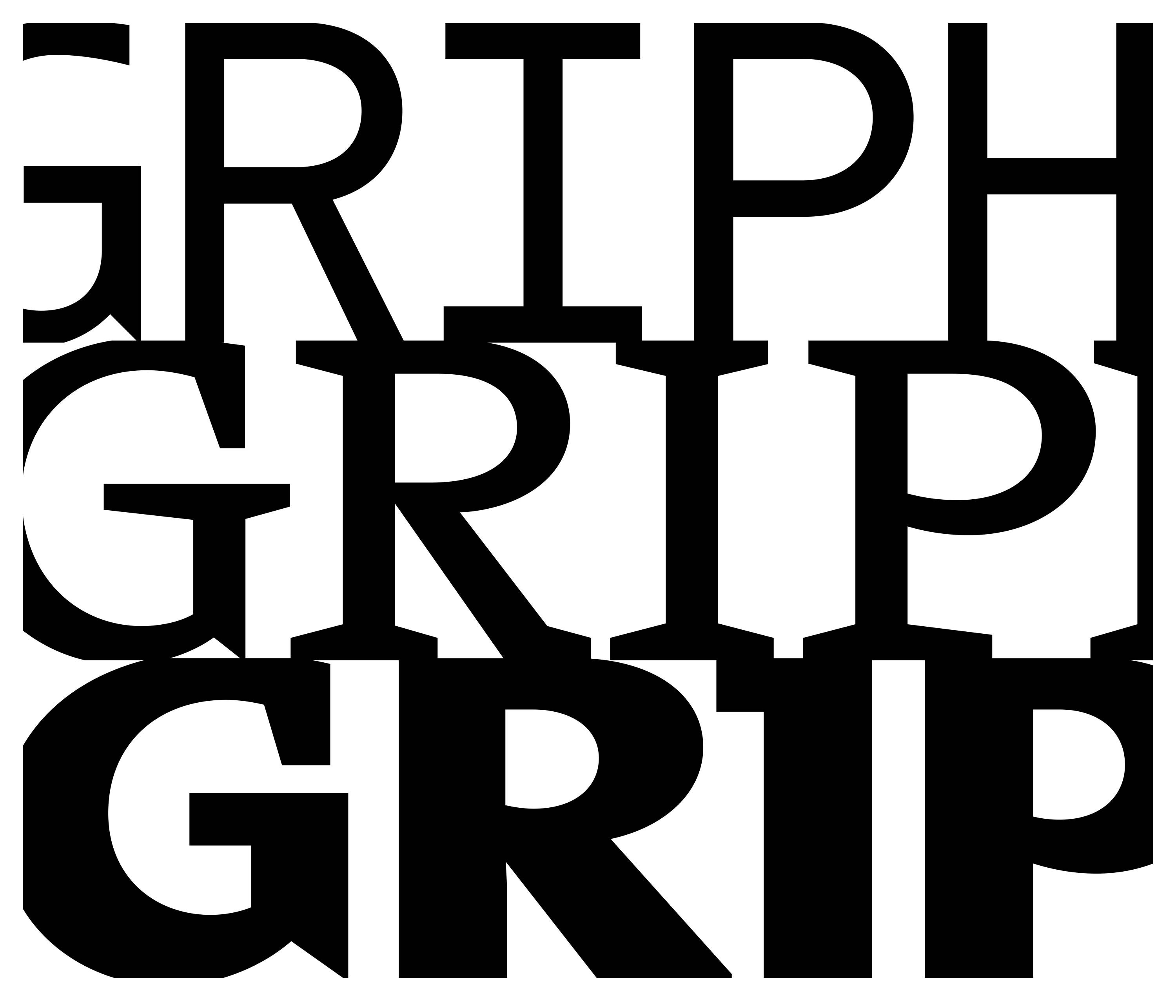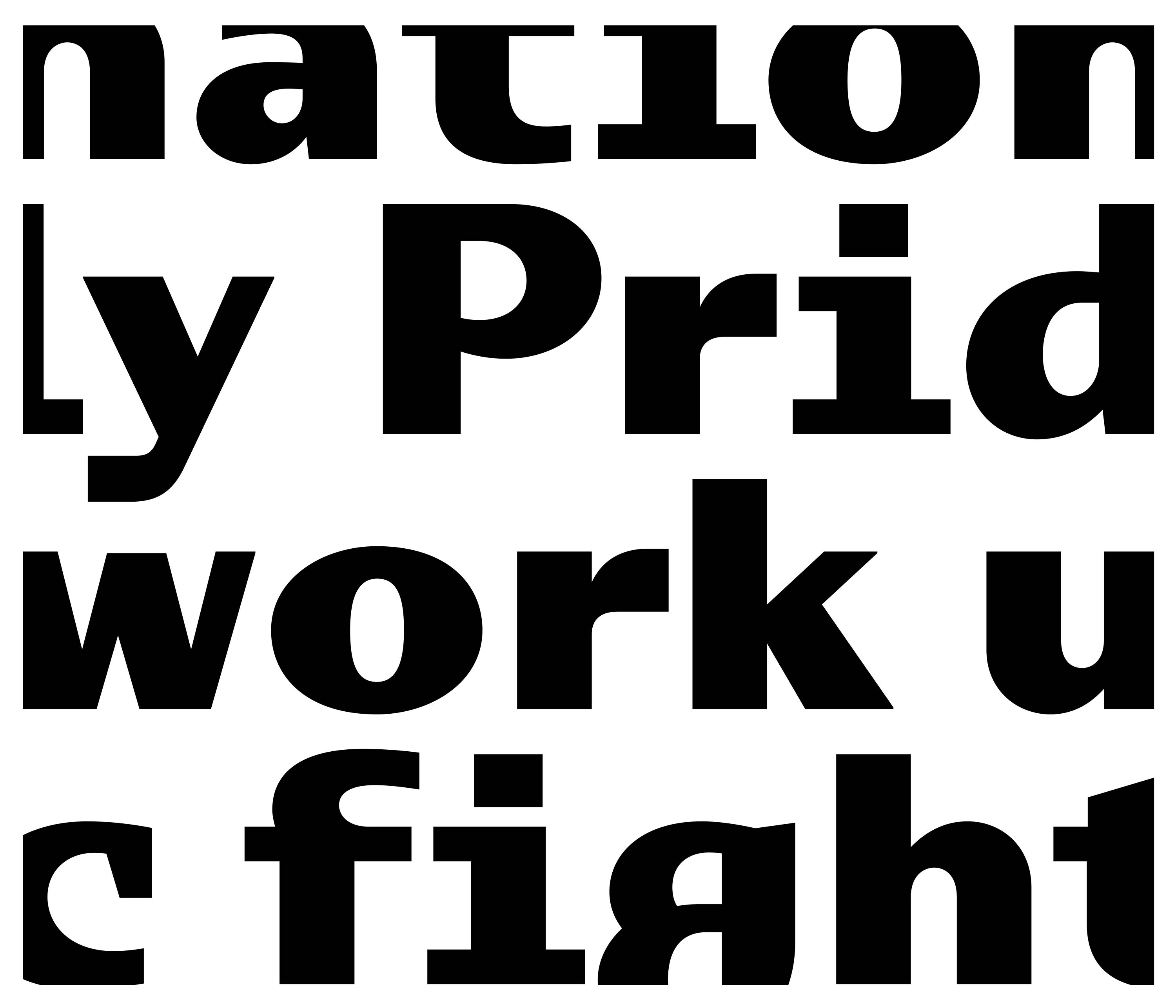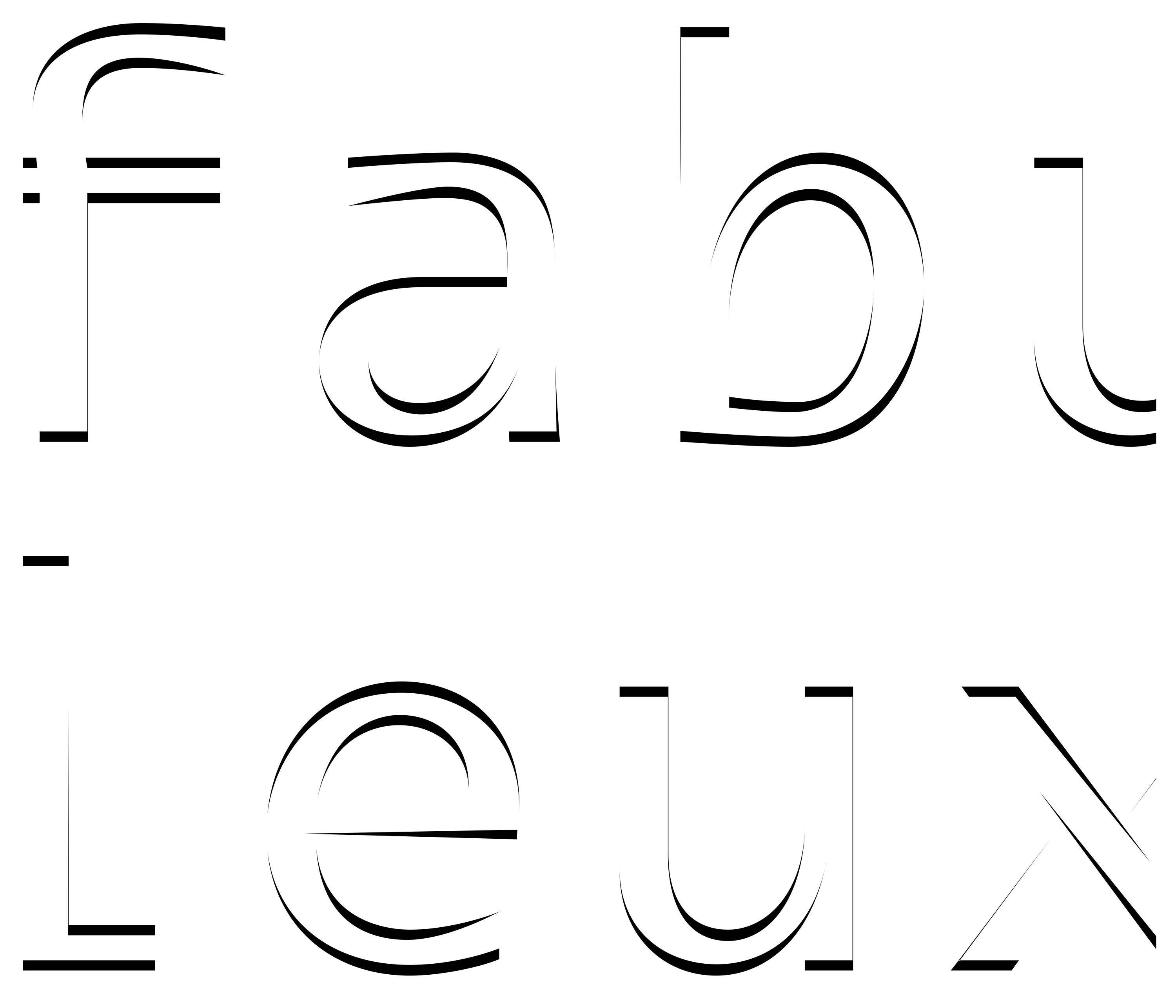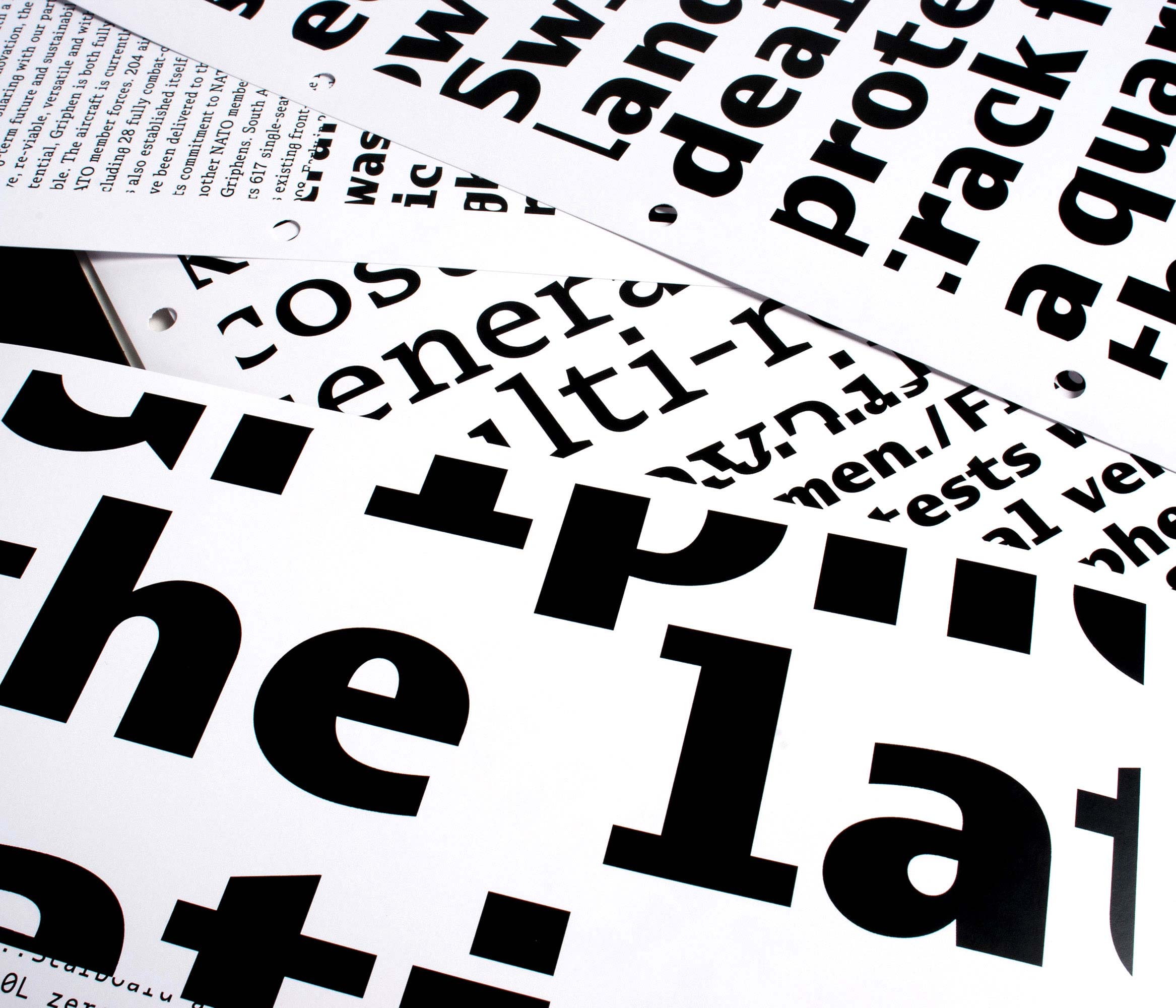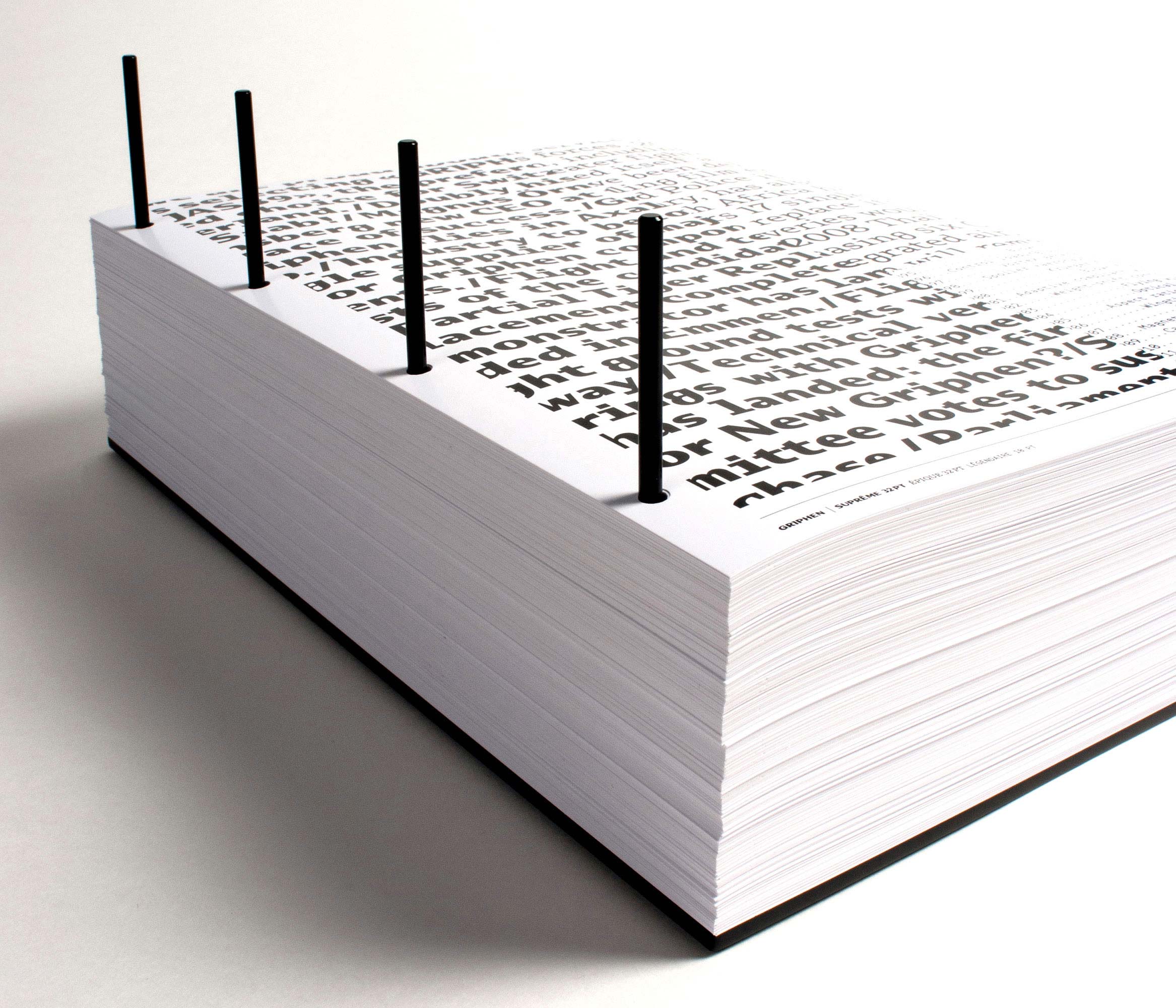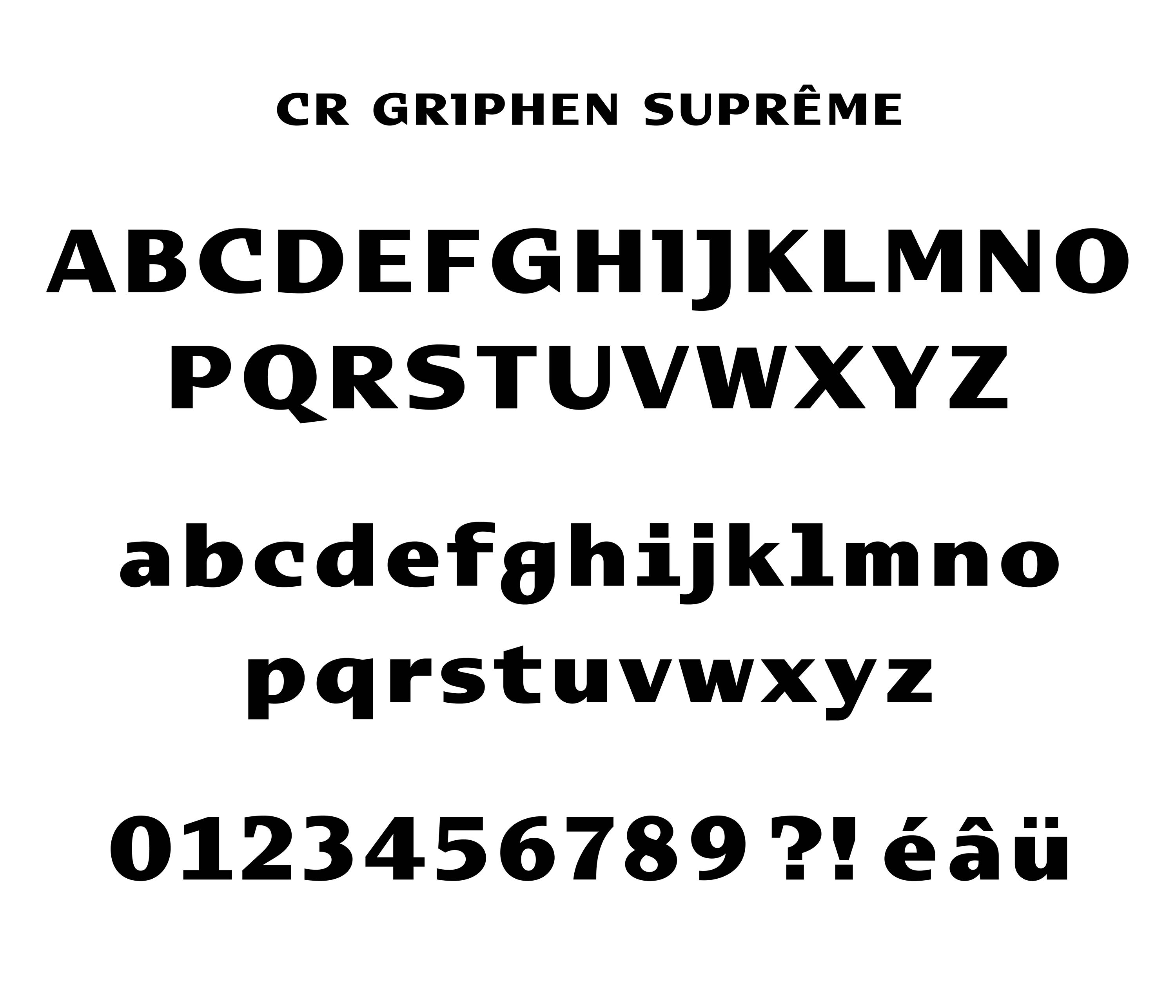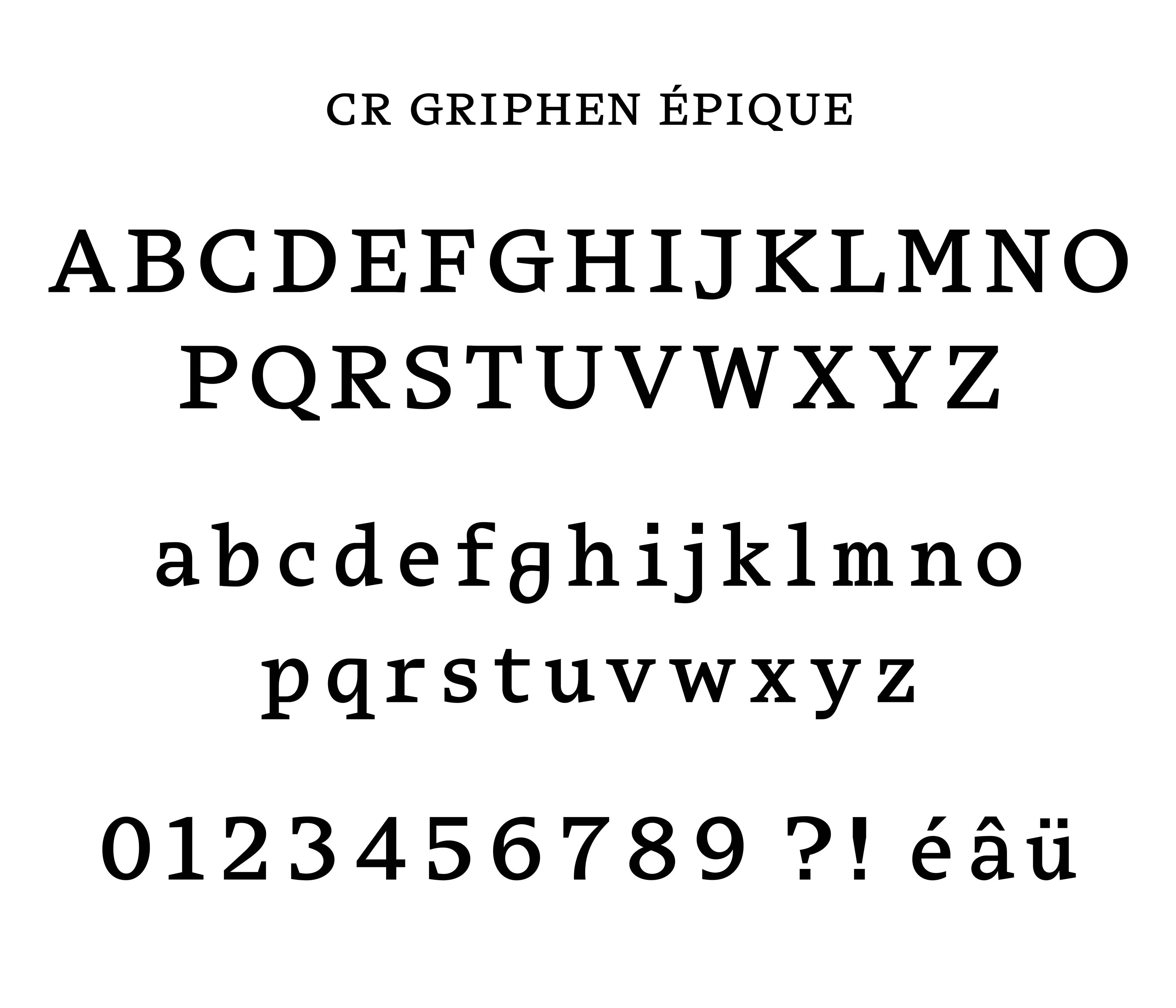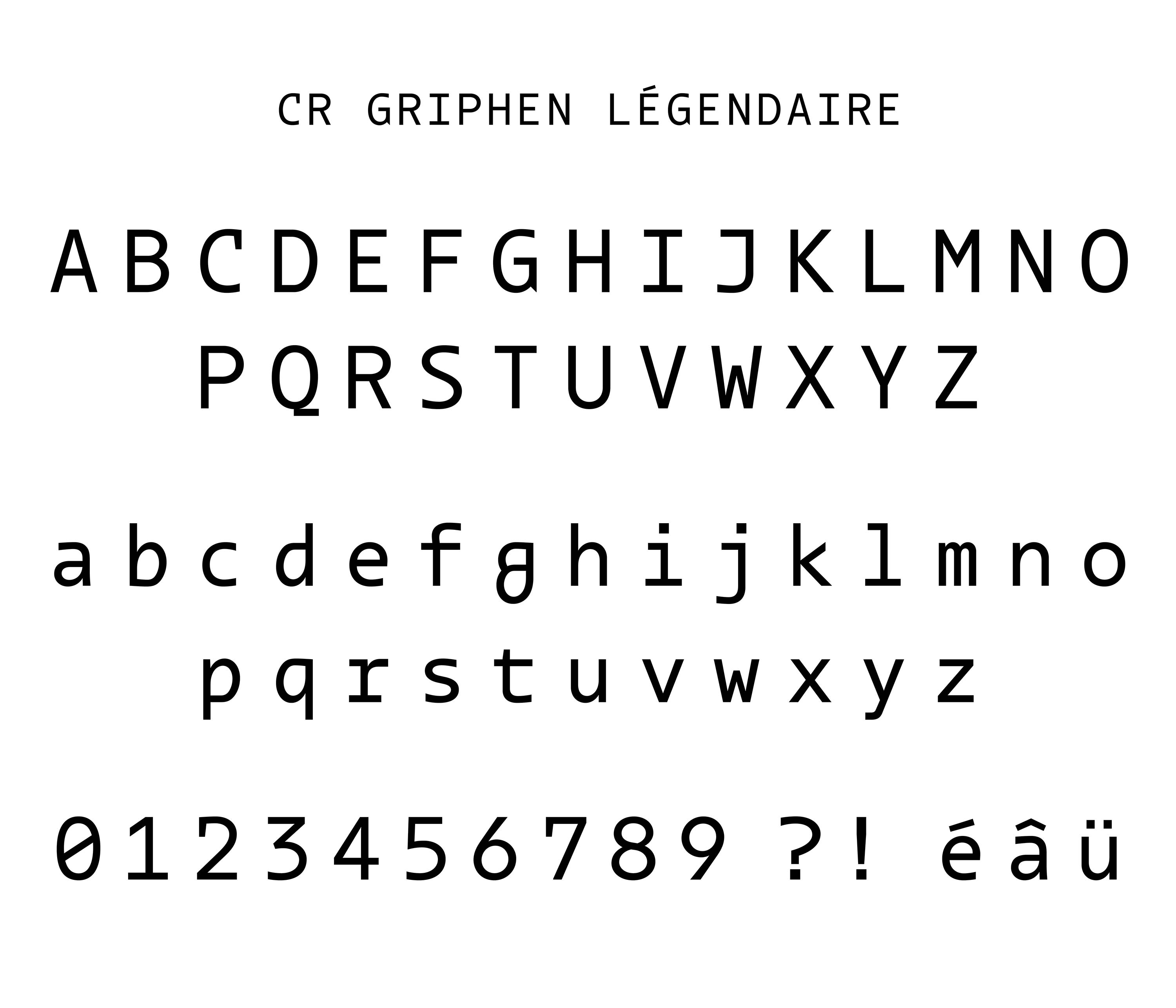 CR Griphen is a family of 3 fonts whose curves are inspired by the dynamics of flight. Each of them has been created for a specific purpose, but they have all been designed to coexist with one another.

The trio is presented through a specimen composed of specimens: each page is independent and interdependent, with a unique combination (body, positions, proportion) given to each card. Creating this family was a reflexion on the ways in which characters can coexist beyond their font.

—

Diploma Project, BA ECAL 2013:
21 × 29.7 cm , 555 pages (edtion); 600 × 210 cm (wall).
Fonts available on request.
CR Griphen