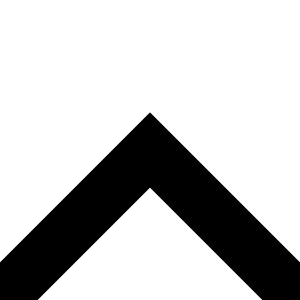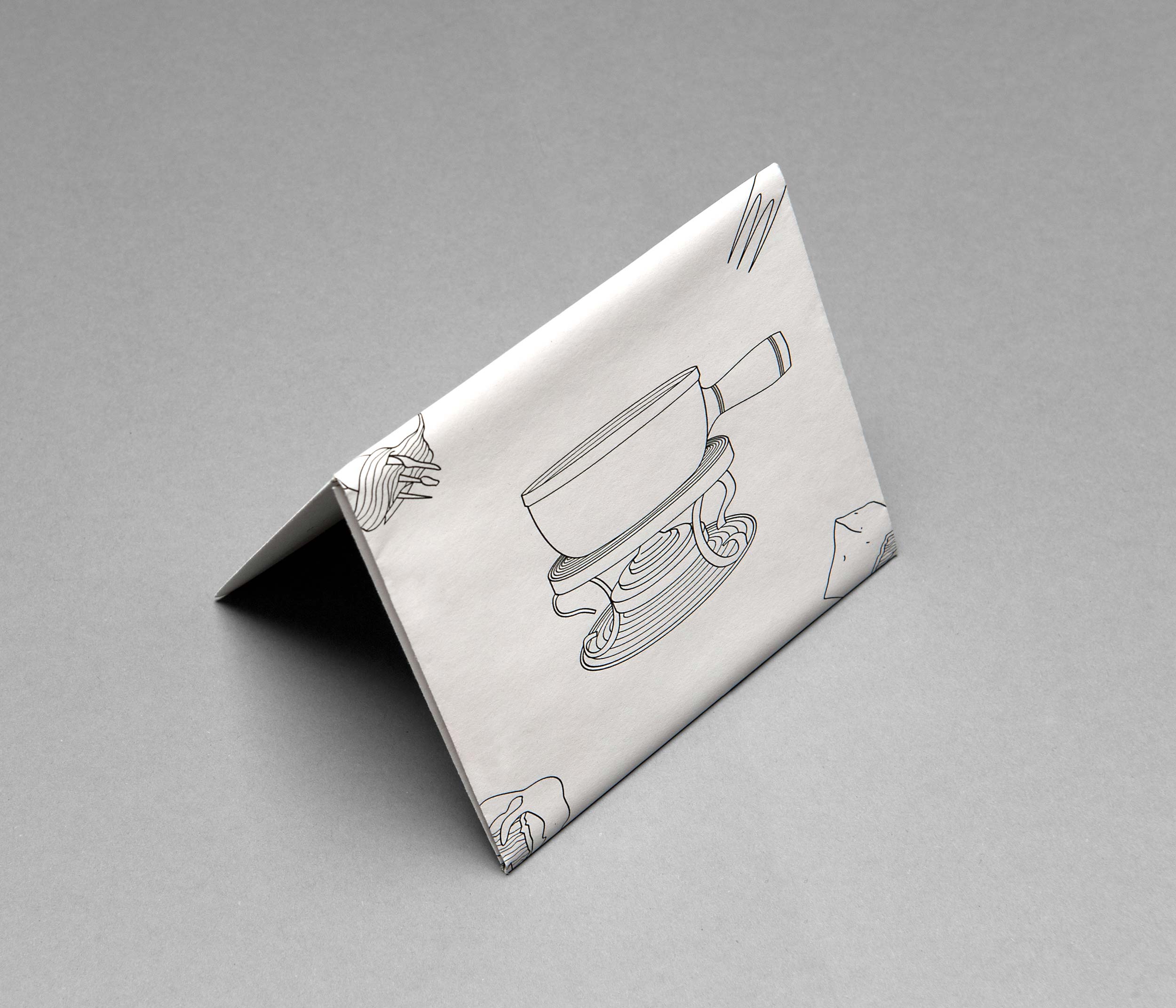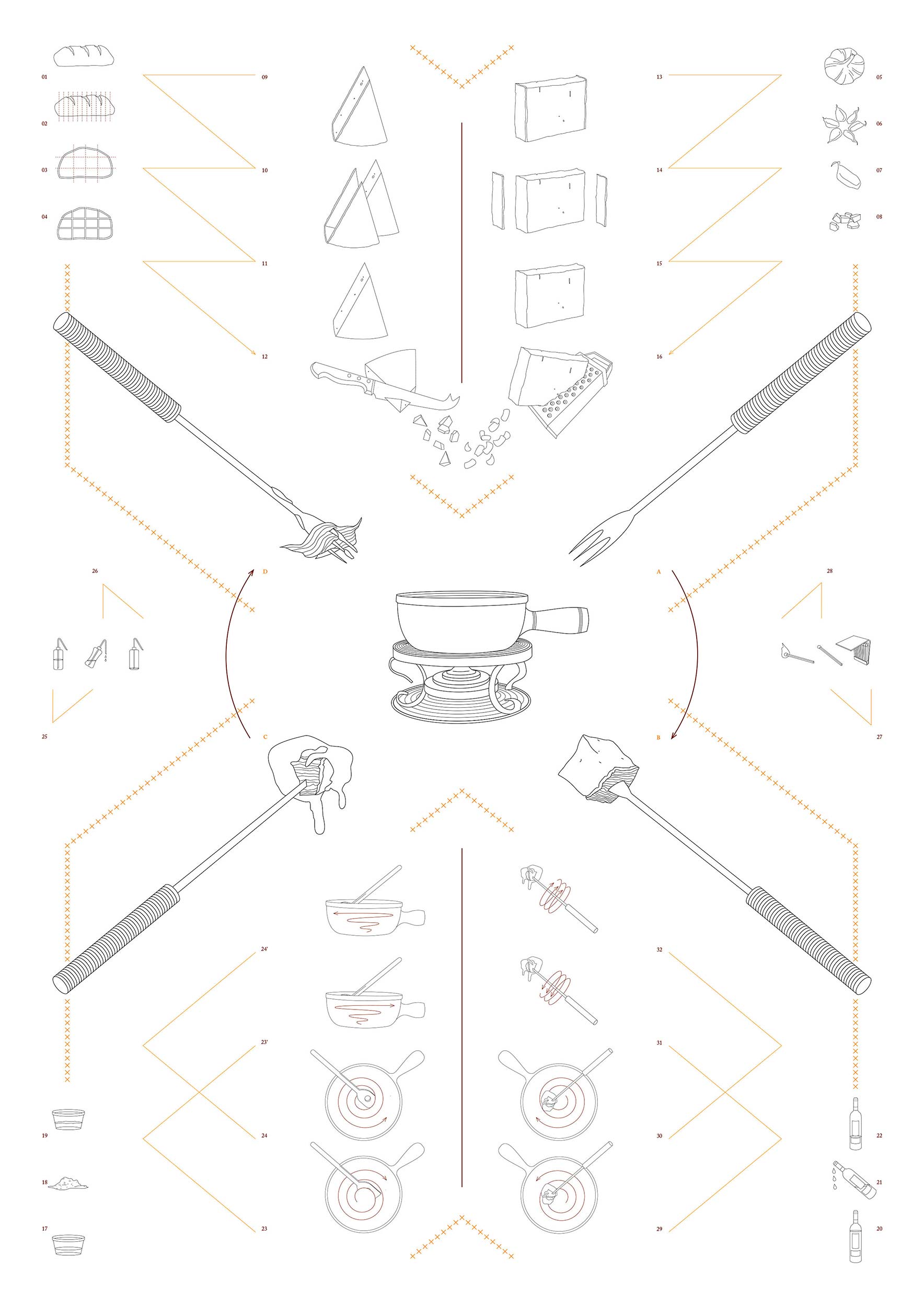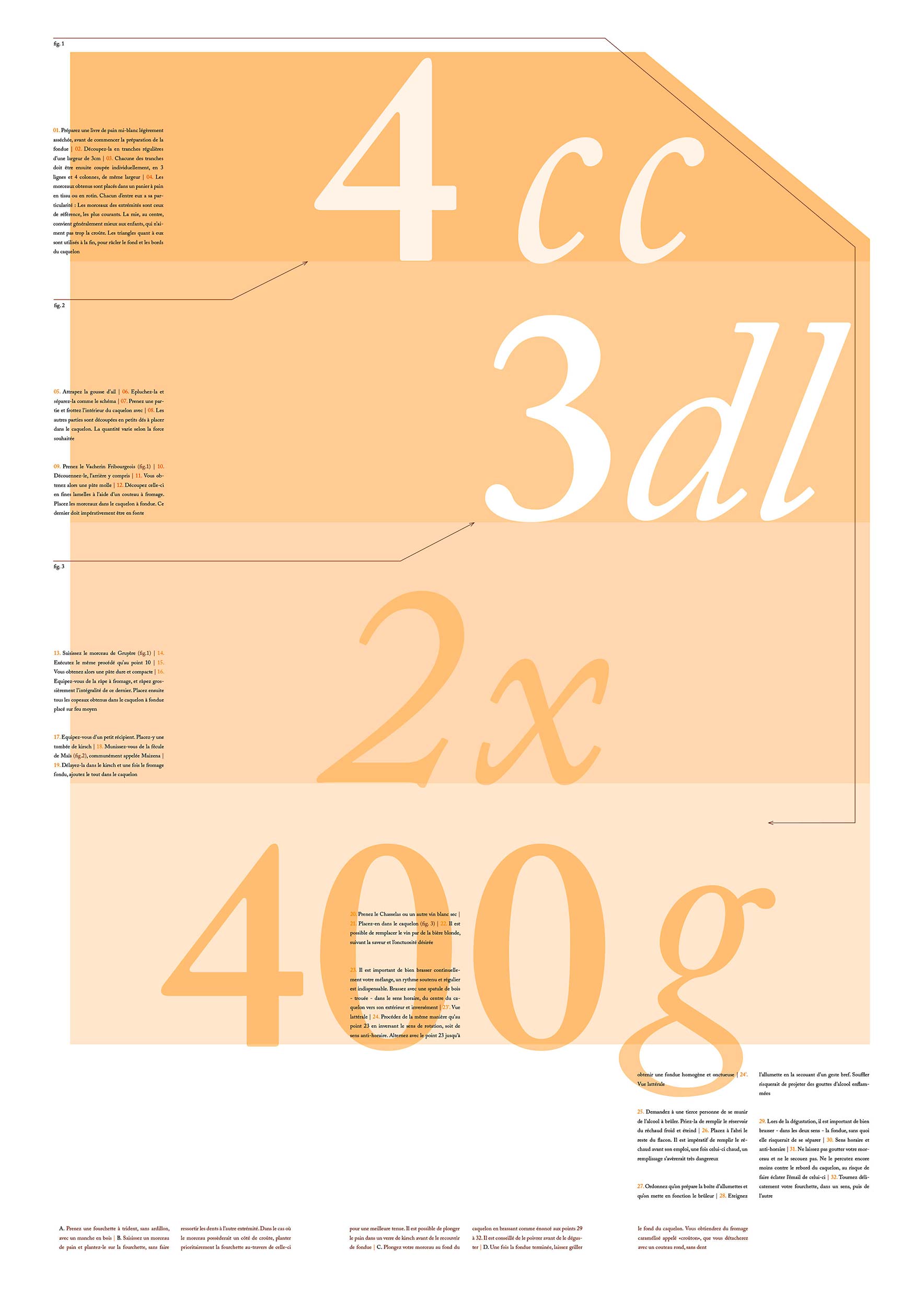 Graphical instructions to make a fondue.

A series of leaflets presenting the best and easiest way to make a fondue in an educational way. The process is revealed in several steps, according to the hierarchy of the elements. On the reverse side, a poster mixes the process with the different ingredients to prepare before starting cooking.

—

Folded Poster, ECAL 2010:
42 × 58 cm (unfolded).
How to Make a Fondue?